Founded in Toronto in 2001, Canadian Solar Inc provides a range of solar energy solutions and is a leading global manufacturer of solar PV modules. As one of the world's top five manufacturers, Canadian Solar is making a real difference by delivering more clean, safe and affordable solar energy to the world. Its industry-leading products include high-efficiency solar cells, solar modules, solar power systems and off-grid solar power application solutions.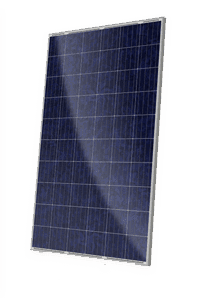 Ever since its inception, Canadian Solar has been dedicated to changing the lives of all of its customers for the better. Its PV panels have been thoroughly tested and proven under harsh conditions, allowing the manufacturer to offer a 25-year warranty with confidence. Through these premium-quality solar products, Canadian Solar gives customers complete peace of mind – and it is these products that have helped to set the company apart from the competition.
Thanks to its successful business subsidiaries across six continents and state-of-the-art manufacturing facilities in Canada, China, Brazil and South East Asian countries, Canadian Solar has delivered more than 33 GW of premium-quality solar modules to customers in over 150 countries. The manufacturer also operates three state-of-the-art PV research centres for cells, modules and systems in both Canada and China.
With projects currently being developed in the US, Japan, Latin America, Australia, EMEA, South East Asia, India and China, Canadian Solar's total project pipeline is now 9 GW.
In South Africa, Canadian Solar has sales and technical support and works with SegenSolar to provide product training across the country. Its PV panels are particularly well suited to the harsh environment and extreme temperature ranges common in the region.
| Product code | Categories | Name |
| --- | --- | --- |
| T6-PC-CRIMP-TOOL-KIT | Accessory, Canadian Solar, Tools | T6 Industrial Tool Kit with Crimping Pliers for Canadian Solar modules |
| CS-T4-PPE-1-PAIR | Canadian Solar, Connector, PV Cable | Tlian T4-PPE-1 Connector 1500V for Canadian Solar modules – Pair male and female |
| CS-T4-DT | Accessory, Canadian Solar, Tools | T4-DT Connector Disconnection Tool – for Canadian Solar modules |
| CS-T4-PC-1-PAIR | Canadian Solar, Connector, PV Cable | Tlian T4-PC-1 Connector 1000V for Canadian Solar modules – Pair male and female |
| CS-T4F-PC1-MC4M | Canadian Solar, MC4 Jumper Cable, PV Cable | Tlian T4-PC-1 Female to Staubli MC4 Male Jumper Cable 1000V for Canadian Solar modules |
| CS-T4M-PC1-MC4F | Canadian Solar, MC4 Jumper Cable, PV Cable | Tlian T4-PC-1 Male to Staubli MC4 Female Jumper Cable 1000V for Canadian Solar modules |
| CS-T4-PC-1-PAIR-1500V | Canadian Solar, Connector, PV Cable | Tlian T4-PC-1 Connector 1500V for Canadian Solar modules – Pair male and female |
| CS-T6-PC-1-PAIR-1500V | Canadian Solar, Connector, PV Cable | Tlian T6-PC-1 Connector 1500V for Canadian Solar modules – Pair male and female |
| CS6W-555MS-F30-T6 | Canadian Solar, Monocrystalline, PV Panel | Canadian Solar 555W Super High Power Mono PERC HiKU with 30mm Frame thickness and T6 |
| CS6W-545MS-N-FRAME-EVO2 | Canadian Solar, Monocrystalline, PV Panel | Canadian Solar 545W Super High Power Mono PERC HiKu6 with MC4-EVO2 and New-Frame Length |
| CS6W-550MS-F30-T6 | Canadian Solar, Monocrystalline, PV Panel | Canadian Solar 550W Super High Power Mono PERC HiKU6 with T6 and F30 Frame |
| CS6W-550MS-N-FRAME-EVO2 | Canadian Solar, Monocrystalline, PV Panel | Canadian Solar 550W Super High Power Mono PERC HiKu6 with MC4-EVO2 and New-Frame Length |
| CS6W-550T-F30-T6 | Canadian Solar, Monocrystalline, PV Panel | Canadian Solar 550W TopHiKU6 Super High Power N-type TopCon module with T6 and F30 Frame |
| CS6W-550MS-N-FRAME-T6 | Canadian Solar, Monocrystalline, PV Panel | Canadian Solar 550W Super High Power Mono PERC HiKU6 with T6 and New-Frame Length |
| CS7L-600MS-EVO2 | Canadian Solar, Monocrystalline, PV Panel | Canadian Solar 600W Super High Power Mono PERC HiKU7 with EVO2 |
| CS7L-600MS-T6 | Canadian Solar, Monocrystalline, PV Panel | Canadian Solar 600W Super High Power Mono PERC HiKU7 with T6 |
| CS6W-545MS-F30-T6 | Canadian Solar, Monocrystalline, PV Panel | Canadian Solar 545W Super High Power Mono PERC HiKU6 with T6 and F30 Frame |
| CS6W-555T-F30-T6 | Canadian Solar, Monocrystalline, PV Panel | Canadian Solar 555W TopHiKU6 Super High Power N-type TopCon module with T6 and F30 Frame |
| CS6W-535MS-EVO2 | Canadian Solar, Monocrystalline, PV Panel | Canadian Solar 535W Super High Power Mono PERC HiKU with MC4-EVO2 |
| CS6R-410MS-EVO2-BF | Canadian Solar, Monocrystalline, PV Panel | Canadian Solar 410W High Power Mono PERC HiKU6 Black Frame with MC4-EVO2 |
| CS6W-540MS-T4 | Canadian Solar, Monocrystalline, PV Panel | Canadian Solar 540W Super High Power Mono PERC HiKU with T4 |
| CS6R-415MS-EVO2-BF | Canadian Solar, Monocrystalline, PV Panel | Canadian Solar 415W High Power Mono PERC HiKU Black Frame with MC4-EVO2 |
| CS3W-450MS-EVO2 | Canadian Solar, Monocrystalline, PV Panel | Canadian Solar 450W Super High Power Mono PERC HiKU with MC4-EVO2 |
| CS3W-455MS-T4 | Canadian Solar, Monocrystalline, PV Panel | Canadian Solar 455W Super High Power Mono PERC HiKU with T4 |
| CS3W-435P-MC4 | Canadian Solar, Polycrystalline, PV Panel | Canadian Solar 435W Super High Power Poly PERC HiKU MC4-EVO2 |
| CS6W-545MS-F30-EVO2 | Canadian Solar, Monocrystalline, PV Panel | Canadian Solar 545W Super High Power Mono PERC HiKU with MC4-EVO2 and F30 Frame |
| CS6U-335P-F35 | Canadian Solar, Polycrystalline, PV Panel | Canadian Solar 335W Poly 72cells 35mm frame |
| CS3W-420P-EVO2-F30 | Canadian Solar, Polycrystalline, PV Panel | Canadian Solar 420W Super High Power Poly PERC HiKU with EVO2 and F30 Frame |
| CS3W-410P-MC4 | Canadian Solar, Polycrystalline, PV Panel | Canadian Solar 410W Super High Power Poly PERC HiKU with MC4 |
| CS3U-365P-F35-5BB | Canadian Solar, Polycrystalline, PV Panel | Canadian Solar 365W Poly KuMax Half-Cell 35mm Frame 5 BusBar with T4 |
| CS3U-365P-F35-MC4 | Canadian Solar, Polycrystalline, PV Panel | Canadian Solar 365W Poly KuMax Half-Cell 35mm Frame with MC4 |
| CS3W-410P | Canadian Solar, Polycrystalline, PV Panel | Canadian Solar 410W Super High Power Poly PERC HiKU T4 |
| CS3U-365P-F35 | Canadian Solar, Polycrystalline, PV Panel | Canadian Solar 365W Poly KuMax Half-Cell 35mm Frame with T4 |
| CS3W-405P | Canadian Solar, Polycrystalline, PV Panel | Canadian Solar 405W Super High Power Poly PERC HiKU |
| CS3W-415P-MC4 | Canadian Solar, Polycrystalline, PV Panel | Canadian Solar 415W Super High Power Poly PERC HiKU with MC4 |
| CS3W-415P | Canadian Solar, Polycrystalline, PV Panel | Canadian Solar 415W Super High Power Poly PERC HiKU with T4 |
| CS6W-550MS-F30-EVO2 | Canadian Solar, Monocrystalline, PV Panel | Canadian Solar 550W Super High Power Mono PERC HiKU6 with MC4-EVO2 and F30 Frame |
| CS3U-365P-F35-MC4-5BB | Canadian Solar, Polycrystalline, PV Panel | Canadian Solar 365W Poly KuMax Half-Cell 35mm Frame, 5 BusBar with MC4 |
| CS3W-420P | Canadian Solar, Polycrystalline, PV Panel | Canadian Solar 420W Super High Power Poly PERC HiKU with T4 |
| CS3L-355MS-T4-AB | Canadian Solar, Monocrystalline, PV Panel | Canadian Solar 355W Super High Power Mono PERC HiKU All Black with T4 |
| CS3L-370MS-T4-F30 | Canadian Solar, Monocrystalline, PV Panel | Canadian Solar 370W Super High Power Mono PERC HiKU with T4 |
| CS3U-360P-F35-MC4 | Canadian Solar, Polycrystalline, PV Panel | Canadian Solar 360W Poly KuMax Half-Cell 35mm Frame with MC4 |
| CS3L-345P-MC4-F9H | Canadian Solar, Polycrystalline, PV Panel | Canadian Solar 345W Super High Power Poly PERC HiKU with MC4 |
| CS3L-360MS-MC4-AB | Canadian Solar, Monocrystalline, PV Panel | Canadian Solar 360W Super High Power Mono PERC HiKU All Black with MC4-EVO2 |
| CS3L-375MS-MC4-F30 | Canadian Solar, Monocrystalline, PV Panel | Canadian Solar 375W Super High Power Mono PERC HiKU with MC4-EVO2 SF |
| CS3U-360P-F35-5BB | Canadian Solar, Polycrystalline, PV Panel | Canadian Solar 360W Poly KuMax Half-Cell 35mm Frame 5 BusBar |
| CS3U-360P-F35-MC4-5BB | Canadian Solar, Polycrystalline, PV Panel | Canadian Solar 360W Poly KuMax Half-Cell 35mm Frame, 5 BusBar with MC4 |
| CS3L-350P-MC4-F30 | Canadian Solar, Polycrystalline, PV Panel | Canadian Solar 350W Super High Power Poly PERC HiKU with MC4-EVO2 |
| CS3L-355MS-MC4-AB | Canadian Solar, Monocrystalline, PV Panel | Canadian Solar 355W Super High Power Mono PERC HiKU All Black with MC4-EVO2 |
| CS3L-345P-F9H | Canadian Solar, Polycrystalline, PV Panel | Canadian Solar 345W Super High Power Poly PERC HiKU |