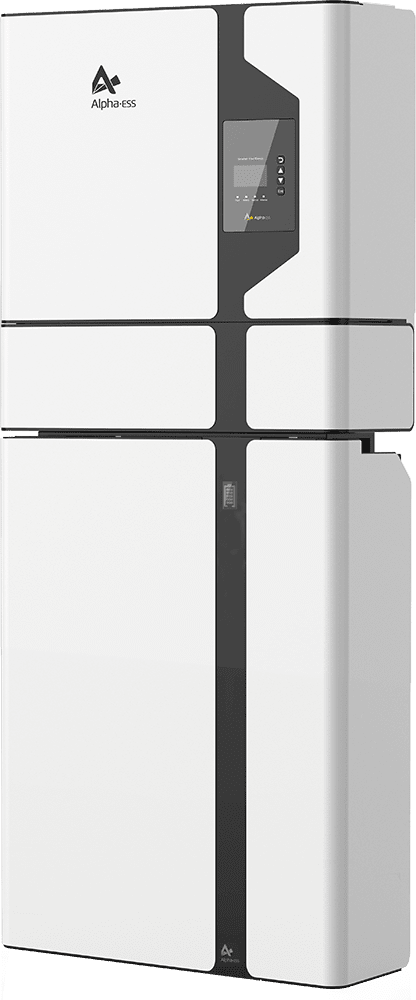 German-founded Alpha ESS was established in 2012. The company specialises in a range of photovoltaic (PV) solutions: from advanced battery storage to intelligent energy management solutions for both residential and commercial customers.
Alpha ESS has years of experience in the renewable sector and is dedicated to helping families and businesses reduce electricity bills with clean, sustainable power. The company is proud and extremely ambitious to promote energy independence through self-sufficient power generation, storage and optimisation.
The products have been used in more than 50 countries worldwide and have benefitted thousands of customers across the globe. It is clear that household PV energy storage systems are revolutionising the industry as a new kind of power solution.
What's more, the products are compatible with both new installations and AC- or DC-coupled retrofits. SegenSolar is delighted to stock the residential 5kW SMILE System with the 10.1KWh storage from Alpha ESS — an all-in-one solution guaranteed to transform how homeowners use and produce electricity in Southern Africa.
Thanks to its German design, the SMILE5 offers superb performance and a long lifespan with multiple operation modes available for ultra-flexible application. Additionally, the batteries are made of lithium-ion phosphate: the safest of all lithium battery types. The product is designed with PV self-consumption in mind yet also features back-up power, load shifting and off-grid solutions for all household systems.
| Product code | Categories | Name |
| --- | --- | --- |
| ALPH-SMILE-B3-3 | Alpha ESS, Bulk Pack, Storage Systems | Alpha ESS 3000W Single Phase AC Coupled Inverter with Integrated 2.9kWh Battery (Pack of 3) |
| ALPH-SMILE-B3-5 | Alpha ESS, Large Bulk Pack, Storage Systems | Alpha ESS 3000W Single Phase AC Coupled Inverter with Integrated 2.9kWh Battery (Pack of 5) |
| Alpha SMILE5 Grid Backup Kit | Alpha ESS, Grid Backup Kit, Storage Systems | DO NOT USE |