The ultimate US2000C solution
Battery storage is South Africa's solution to the country's energy crisis.
The ability to harness power from the sun during the day and store it for later use could be the answer to Eskom's need to implement load shedding when demand surges in the early mornings and evenings.
Best-in-class batteries
Solar battery storage addresses the critical flaw of solar power: intermittency. When irradiation levels are low or the sun simply is not shining, a fully charged battery acts as a backup. PV batteries could also help alleviate pressure on the grid during peak times or load shedding, giving the grid enhanced flexibility.
At present, more efficient materials are required for the widespread uptake of grid-scale battery storage in South Africa. However, artificial intelligence is playing a role in the development of battery technologies, with researchers using algorithms and automation to predict weather patterns, for example.
The world's leading battery manufacturers utilise lithium iron phosphate technology in their energy storage solutions thanks to its safety, durability and efficiency — and the Pylontech US2000C is no exception.
High-tech energy storage
Pylontech's US2000C battery is packed with industry-leading features and protection functions. This high-efficiency energy storage solution has a lifetime of over 6,000 cycles at 95% depth of discharge, and its modular design means end-users have ultimate flexibility and customisability over their system's capacity. Thanks to an advanced BMS, installers can view real-time reports of the battery's performance, too.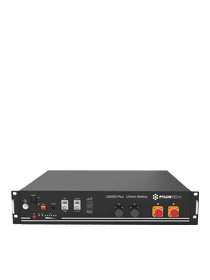 What's more, the US2000C is compatible with most hybrid inverters available on the market and is incredibly easy to install. The simplicity of this battery means it is suitable for both small and large residential installations 
An industry-leading brand
Pylontech is one of the world's leading manufacturers of solar PV batteries, providing a variety of solutions for both residential and commercial storage applications. Over the company's lifetime, Pylontech has delivered more than 2 GWh to over 120,000 users worldwide.
You can find Pylontech's variety of energy storage solutions on the SegenSolar portal now. Sign up or log in to explore the range.