Our heartwarming Mandela Day contribution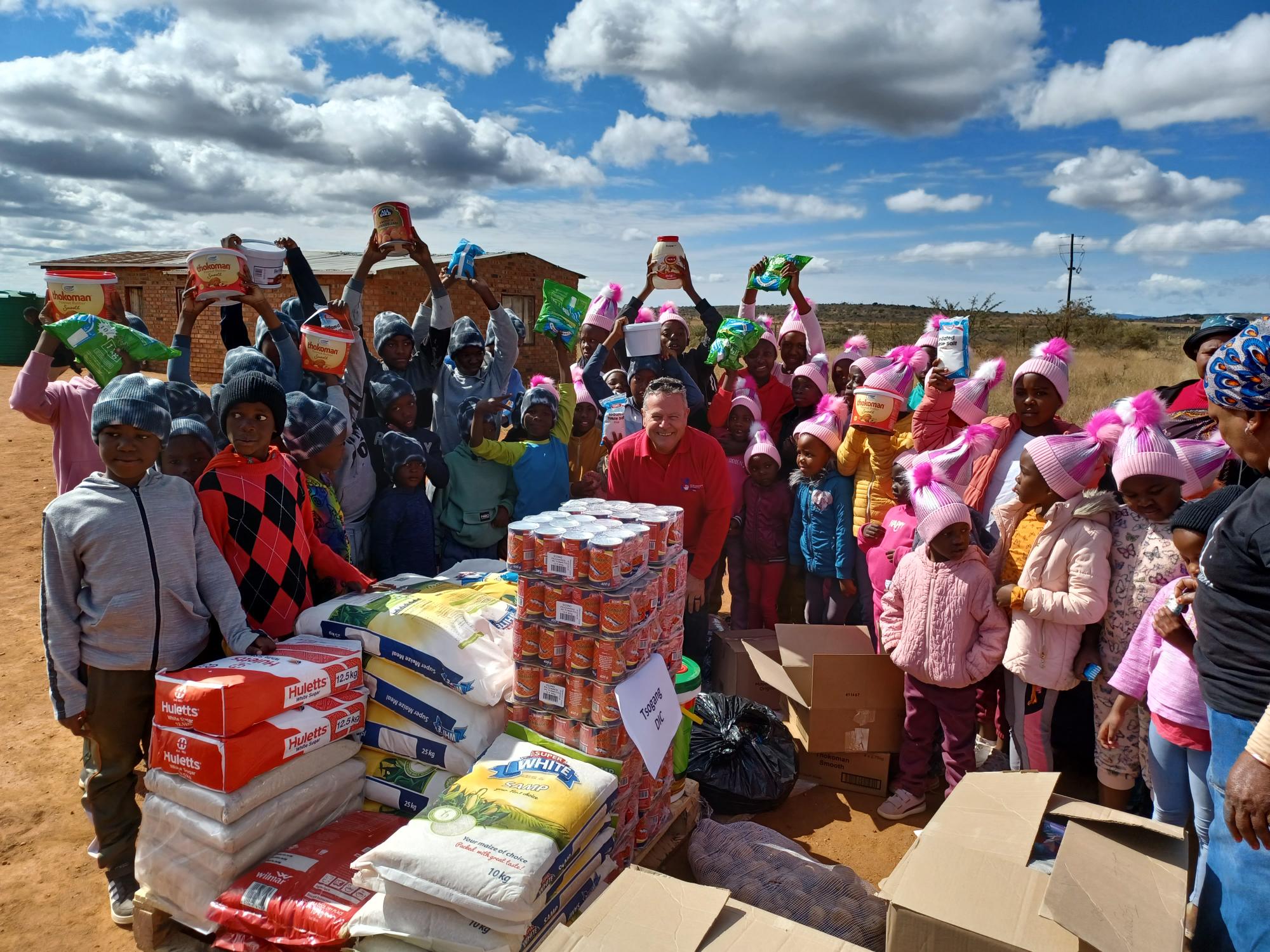 On the 18th of July 2023, the world celebrated its 14th annual day honouring the life of Nelson Mandela. To mark this momentous occasion, we teamed up with two organisations, the Nashua Children's Charity Foundation (NCCF) and Aluwani, to co-host a heartwarming and impactful event in Ga-Dikgale village, situated in South Africa's rural province of Limpopo.
Together, we sought to support the mission of visiting 20 children's centres in the village and provide much-needed support to the 4029 children who benefit from the services that these sites provide through the donation of valuable resources.
SegenSolar's donation included 20 palettes of groceries and goods, including fabric, clothing (hats and gloves), shoes and slippers, accessories, furniture, kitchen utensils and housewares, educational books, dolls, kites, Easter eggs, baby formula, nappies, school uniforms and much more.
These essential supplies will undoubtedly bring sustenance and nourishment to the lives of many children in Ga-Dikgale and improve local young people's livelihoods. But the immeasurable impact of contribution extends beyond just basic necessities. Not only have we helped provide donation recipients with access to fundamental supplies, but our aid will also ensure vulnerable youths experience the warmth and comfort that donated items can bring.
We are very proud to have been involved in this hugely successful collaborative effort. Our company values are firmly aligned with Nelson Mandela's passion for childrens' abilities to learn, and it has been a pleasure to continue his legacy with our charitable endeavours.
As Mandela once said, 'Education is the most powerful weapon which you can use to change the world'. We will continue to echo this great leader's wise words through our unwavering commitment to supporting young people in need.