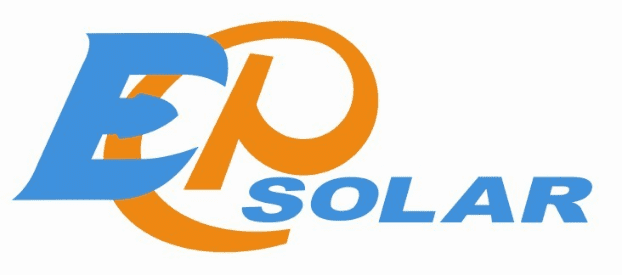 Beijing EPSOLAR Technology Co. Ltd was established in March 2007 with more than 30 million RMB registered capital. It is a new and high-tech enterprise specialising in researching, manufacturing and marketing of energy products.
EPSOLAR offers various solar products and solar charge controllers in more than 120 countries and regions. EP represents "Efficient Power".
SegenSolar offers a wide and competitive range of both PWM and MPPT chargers to suit most off-grid requirements.
You can read more about EPSOLAR on the company's website here or refer to the documents tab on the specific product page on the SegenSolar portal.
| Product code | Categories | Name |
| --- | --- | --- |
| EP-TRACER5420AN | EPSolar, MPPT Charge Controller, Storage Systems | Epsolar Tracer 5420AN 50A MPPT 200V Charge Controller – 12/24/36/48V-50A |
| EP-TRACER6415AN | EPSolar, MPPT Charge Controller, Storage Systems | Epsolar Tracer 6415AN 60A MPPT 150V Charge Controller – 12/24/36/48V-60A |
| EP-TRACER6420AN | EPSolar, MPPT Charge Controller, Storage Systems | Epsolar Tracer 6420AN 60A MPPT 200V Charge Controller – 12/24/36/48V-60A |
| EP-TRACER8415AN | EPSolar, MPPT Charge Controller, Storage Systems | Epsolar Tracer 8415AN 80A MPPT 150V Charge Controller – 12/24/36/48V-80A |
| EP-TRACER4215BN | EPSolar, MPPT Charge Controller, Storage Systems | Epsolar Tracer 4215BN 40A MPPT Charge Controller – 12/24V-40A |
| EP-VS2024BN | EPSolar, PWM Charge Controller, Storage Systems | Epsolar ViewStar VS2024BN 20A PWM Charge Controller – 12/24V-20A |
| EP-LS2024EU | EPSolar, PWM Charge Controller, Storage Systems | Epsolar Landstar 2024EU 20A PWM Charge Controller – 12/24V-20A |
| EP-TRACER3210AN | EPSolar, MPPT Charge Controller, Storage Systems | Epsolar Tracer 3210AN 30A MPPT 100V Charge Controller – 12/24V-30A |
| EP-LS3024EU | EPSolar, PWM Charge Controller, Storage Systems | Epsolar Landstar 3024EU 30A PWM Charge Controller – 12/24V-30A |
| EP-LS0512E | EPSolar, PWM Charge Controller, Storage Systems | Epsolar Landstar 0512E PWM Charge Controller – 12V-5A |
| EP-TRACER1210AN | EPSolar, MPPT Charge Controller, Storage Systems | Epsolar Tracer 1210AN 10A MPPT 100V Charge Controller – 12/24V-10A |
| EP-TRACER2210CN | EPSolar, MPPT Charge Controller, Storage Systems | Epsolar Tracer 2210CN 20A MPPT Charge Controller – 12/24V-20A |
| EP-TRACER4210AN | EPSolar, MPPT Charge Controller, Storage Systems | Epsolar Tracer 4210AN 40A MPPT 100V Charge Controller – 12/24V-40A |
| EP-IT4415ND | EPSolar, MPPT Charge Controller, Storage Systems | Epsolar iTracer 4415ND 150V/45A MPPT Charge Controller – 12/24/48V-45A |
| EP-IT6415ND | EPSolar, MPPT Charge Controller, Storage Systems | Epsolar iTracer 6415ND 150V/60A MPPT Charge Controller – 12/24/48V-60A |
| EP-LS3024B | EPSolar, PWM Charge Controller, Storage Systems | Epsolar Landstar 3024B 30A PWM Charge Controller – 12/24V-30A |
| EP-ET6420BND | EPSolar, MPPT Charge Controller, Storage Systems | Epsolar eTracer 6420BND 200V/60A MPPT Charge Controller – 12/24/48V-60A |
| EP-IP500-12 | Battery Inverter, EPSolar, Storage Systems | IPower 12/500 230V Universal AC |
| EP-IP2000-22 | Battery Inverter, EPSolar, Storage Systems | IPower 24/2000 230V Terminal AC |
| EP-IP2000-42 | Battery Inverter, EPSolar, Storage Systems | IPower 48/2000 230V Terminal AC |