Back-to-school uniform drive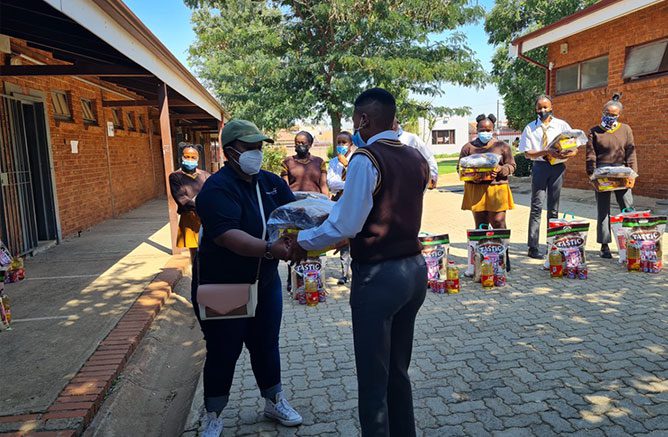 In February 2022, the CSI team gave school uniforms to the underprivileged students they visited at Tswelopele Secondary School, Thembisa and Vuwani Secondary School, Soweto.
Tswelopele Secondary School is proud of its academic, socio-economic, and cultural diversity, with each of its 1162 students receiving personal support toward their development and success.
In the Vuwani Secondary School, its 1600 students are taught by 60 teachers with a student-teacher ratio of 29 to one — a testament to the dedication of both teachers and students.